Teaching resources for the new BTEC Tech Award DIT 2022 specification
With this purchase, you will receive 22 presentations & worksheets that cover the entirety of the Component 2 Collecting, Presenting and Interpreting Data unit content.
Through attractive & informative animated presentations you can introduce your students to the unit's content. Every presentation covers the unit specification in detail with integrated activities and suggested answers. Then, you can assess their understanding through dedicated worksheets for each lesson, including suggested answers for each worksheet.
If you're delivering Component 2 Collecting, Presenting & Interpreting Data, these resources will be a great tool in supporting your delivery and helping your students succeed.
Download the Component 2 Free Sample
What's Included?
These resources are designed to cover the entirety of Component 2 Collecting, Presenting and Interpreting Data, including all three learning aims:
Understand how data is collected and used by organisations and its impact on individuals
Be able to create a dashboard using data manipulation tools
Be able to draw conclusions and review data presentation methods.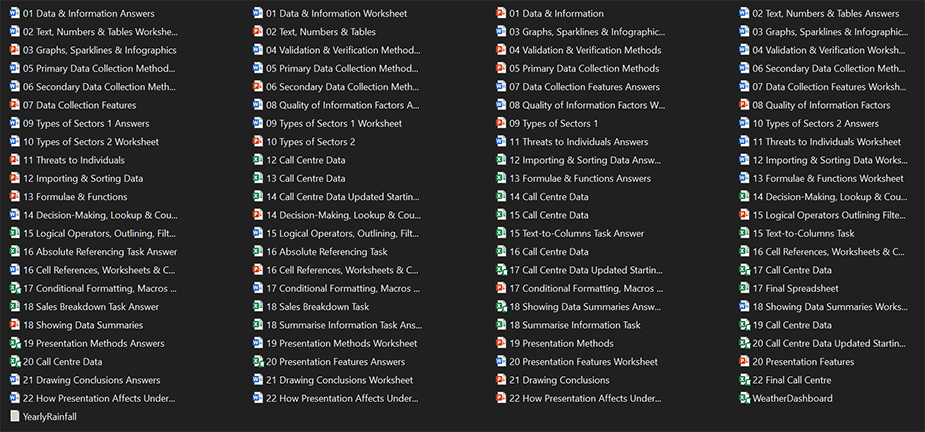 You can see a summary of all our worksheets and presentations below, along with a free sample download.